All Products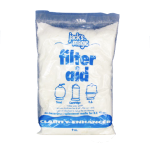 1 pound of Filter Aid equals 5 pounds of D.E.
For crystal clear pool water.
Biodegradable.
Finer filter filtration
Non-Toxic
Makes water sparkle.
Removes cloudiness fast and helps filter out metals.
Super oil absorbent to reduce tile line cleaning.
Also can be used as a water clarifier with sand or cartridge filter.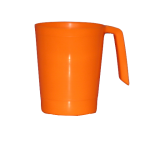 Holds exactly 1 lb. of D.E.., eliminates measurement guesswork. Ensures optimum filter performance. Bright color easily visible from anywhere in the yard. Hundreds of other uses.