Spas in Stock Now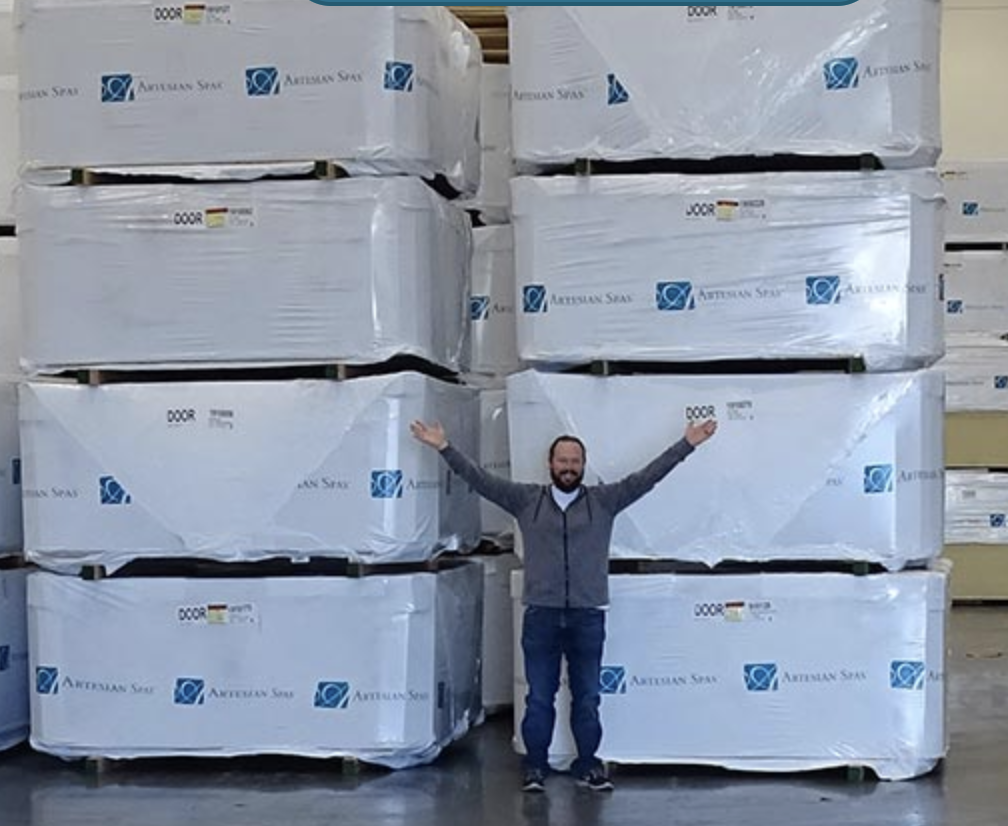 We have spas in stock for immediate delivery.
Please see our current stock list below. Special Orders please allow 6-8 weeks
Stock list is current as of 9-5-23. ASK ABOUT OUR FALL SALE!
Please call us at 718-605-9600 or email us at sipoolandspa@gmail.com for details.
If there is a specific hot tub that you do not see in stock or prefer different color combinations – Special Orders are being taken now! Please call for details.
Artesian Pelican Bay in White Pearl with Noir Cabinet.https://artesianspas.com/artesian-elite/pelican-bay/
Artesian Grand Bahama 51 DB in Tuscan Sun with Java Cabinet https://artesianspas.com/island-spas/grand-bahama/
Artesian Grand Bahama 44 SB in Smoky Mountains with Java Cabinet https://artesianspas.com/island-spas/grand-bahama/
Artesian Grand Bahama 44 SB in Smokey Mountains with Java Cabinet https://artesianspas.com/island-spas/grand-bahama/
Artesian Grand Bahama 44 SB in Smokey Mountains with Java Cabinet https://artesianspas.com/island-spas/grand-bahama/
Artesian South Seas 850L in Glacier Mountain with Charcoal Black Cabinet https://southseasspas.com/850l-deluxe/
Artesian 748L Deluxe in Midnight Canyon with Antique Cabinet https://southseasspas.com/748l-deluxe/
Artesian 748L Deluxe in Midnight Canyon with Antique Cabinet https://southseasspas.com/748l-deluxe/
Artesian 748L Deluxe in Midnight Canyon with Black Cabinet https://southseasspas.com/748l-deluxe/
Artesian 737LE in Midnight Canyon with Java Cabinet https://southseasspas.com/737le-deluxe/
Artesian 737LE in Smoky Mountains with Java Cabinet https://southseasspas.com/737le-deluxe/
Artesian 737LE in Glacier Mountain and Black Cabinet https://southseasspas.com/737le-deluxe/
Artesian 737BE in Storm Clouds with Charcoal Black Cabinet https://southseasspas.com/737be-deluxe/
Artesian 737BE in Glacier Mountain and Black Cabinet https://southseasspas.com/737be-deluxe/
Artesian Iris in Tuscan Sun with Java Cabinet https://thegardenspas.com/models/iris/
Artesian Iris in Glacier Mountain with Charcoal Black Cabinet https://thegardenspas.com/models/iris/
Wellis Hercules in Tuscan Sun with Brown Cabinet https://wellisspa.com/product/hercules-spa/
Wellis Hercules in Tuscan Sun with Brown Cabinet https://wellisspa.com/product/hercules-spa/
Wellis Hercules in Sterling Silver with Black Cabinet https://wellisspa.com/product/hercules-spa/
Wellis Hercules in Sterling Silver with Black Cabinet https://wellisspa.com/product/hercules-spa/
Artesian Antigua in Midnight Canyon with Taupe Cabinet https://artesianspas.com/island-spas/antigua/