All Products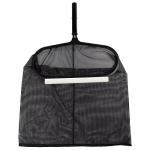 Poolmaster's Pro Leaf Rake makes a thorough clean quick and easy. Extruded aluminum handle and strong inner framing provide the durability to withstand extra weight of heavy loads, season-after-season use. The scoop front feature makes for easy retrieval of leaves stuck to pool walls or stairs. Durable mesh nets can hold heavy collection of wet leaves.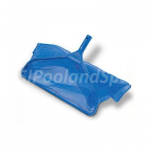 This leaf rake has an aluminum reinforced from and fits virtually every pool pole.
Full One Year Manufacturer's Warranty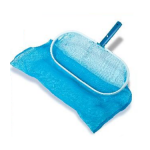 Premium Alunimum Leaf Rake has deep net for catching lots of leaves.
Full One Year Manufacturer's Warranty