All Products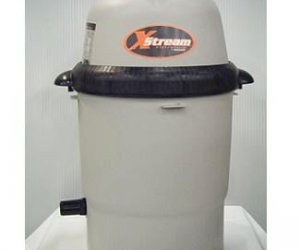 Hayward X-Stream 100 Sq Ft. Filter (Tank Only)
$499.99
Hayward XStream 100 square foot filter tank
.
FEATURES:
Designed specifically for the rigors of above-ground filtration.
Longer life, clean less often.
Quick release, high capacity air relief valve.
Glass reinforced, non-corrosive PermaGlass XL filter tank will provide years of trouble-free operation.
Easy-Lok ring design allows quick access to all internal components in a single turn.
Longer, more efficient filtering life. Larger filter body ensures an equal distribution of dirt and debris throughout the filtering element.
Filter tank comes complete with cartridge.