All Products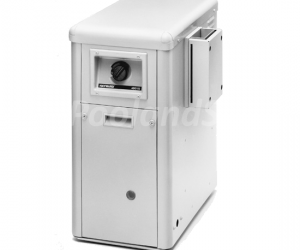 Hayward H-Series 100K BTU Aboveground Heater
No pilot light equals no hassle! Hayward has developed an induced draft heater for above-ground pools and spas that combines state of the art technology with ease of operation and superior performance.
The Hayward heater provides 100,000 BTU input, while delivering 81% thermal efficiency and quick heating. An integral induced draft system makes this heater completely impervious to any high wind situations.
FEATURES
100,000 BTU input for above-ground pools and spas of all types and sizes.
Electronic, direct-spark ignition for total control and automatic operation.
Revolutionary induced draft technology ensures optimum heating and all-weather performance, even in high wind situations.
Reduced emissions design provides environment-friendly heating.
FireTile combustion chamber ensures quick heating.
Jet-ported Eugenox burners provide long life and easy maintenance.
One-piece copper header/heat exchanger for leak-free performance.
Cool-to-the-touch cabinet surface temperature ensures worry-free use.