All Products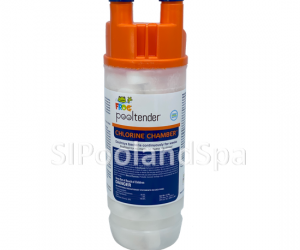 FROG® Pool Tender Chlorine Chamber
This preloaded container of chlorine tablets makes sanitizing your pool quick, easy and clean. This only works with the appropriate FROG® Pool Tender mineral system.
The FROG® Pool Tender Chlorine Chamber destroys bacteria continuously for weeks, controls the rate of chlorine delivery, and allows you to never have to touch the chlorine tablets.
Net Weight: 2.4375 lbs.
Only for use with the Frog® Pool Tender Mineral System