All Products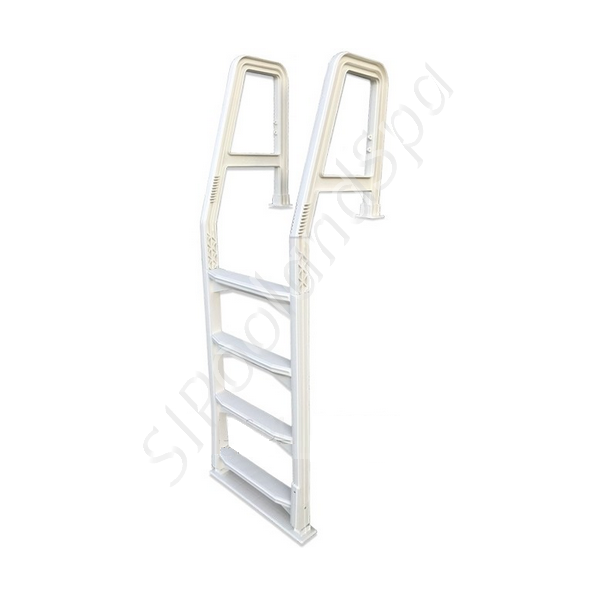 This deck ladder from Champlain Plastics is all resin, and mounts from the deck onto the floor of the pool. The handrails are 26″ high and 20″ Wide (in between rails). It includes flanges to attach to your deck and does not require cutting holes through your deck to securely fasten it.
Adjusts to fit pools 46″-54″ high
Weight limit: 300 lbs.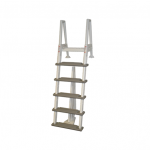 $219.99
Deluxe heavy-duty in-pool ladder
Totally adjustable for deck heights from 46″ to 56″
5″ x 18″ wide
Flat treads for easier climbing
Includes deck platform
White side rails with grey treads for high visibility.
No sand required.
Features an anti-entrapment barrier
Weight guideline: 300 lbs.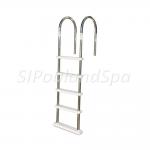 $199.99
Stainless steel tubing
Adjustable size for 54″ through 48″ pool heights
Non-slip molded steps
Weight guideline: 300 lbs.
(Deck flanges not included) We recommend using the aluminum ladder flanges