Store Hours
IMPORTANT COVID-19 UPDATE
For the safety of our staff and our customers, we are temporarily closing our showroom and store to the public.
We will be available via phone or email during our regular business hours to take orders for pools, spas and supplies.
Orders can be placed by phone or by email, or on this website.
Orders will be delivered via UPS or our trucks.
Please call us at 718-605-9600 during business hours to answer any questions. If the line is busy please call back later. You can also reach us by email at sipoolandspa@gmail.com
January, February, March
Monday - Friday 10:00AM-5:00PM
Saturday 10:00AM-5:00PM
Sunday - CLOSED
Open - President's Day 10:00AM-5:00PM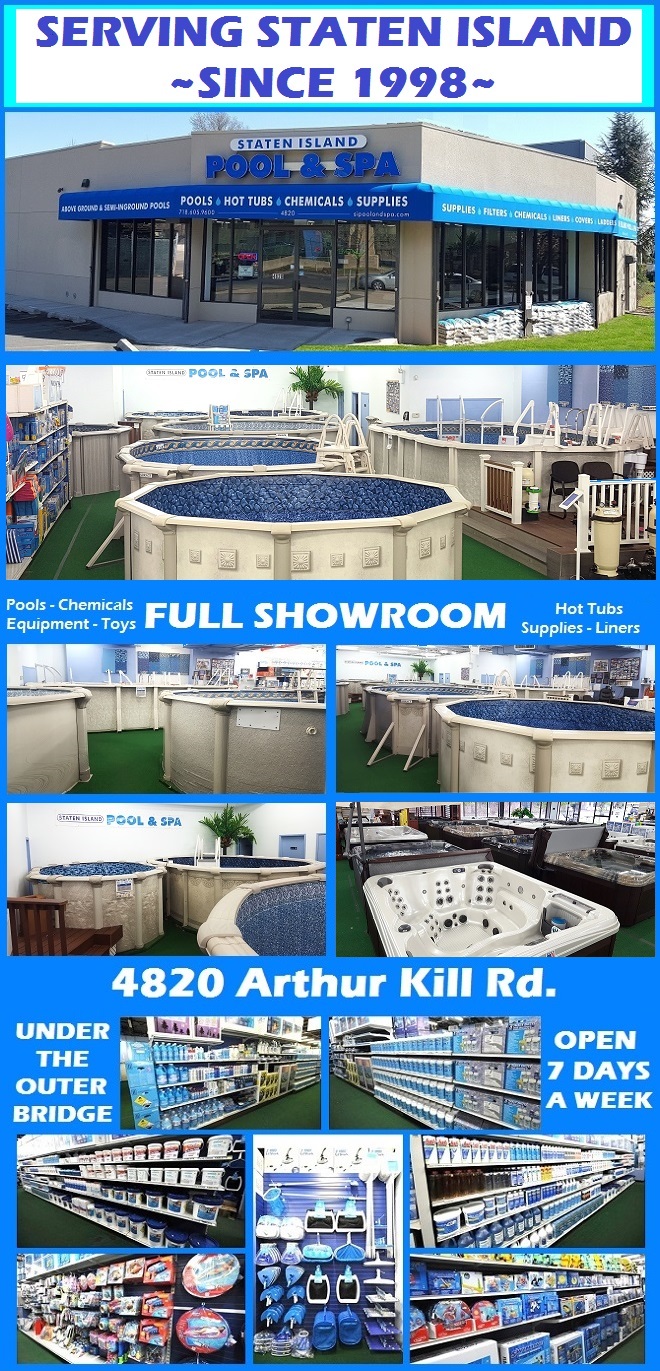 April
Monday - Friday 10:00AM-6:00PM
Saturday 10:00AM-5:00PM
Sunday 10:00AM-4:00PM
Closed - Easter Sunday
Summer Hours from May 1st To August 4th
Monday - Friday 9:30AM-7:00PM
Saturday 9:30AM-6:00PM
Sunday 9:30AM-5:00PM
Open Memorial Day
9:00AM-5:00PM
Open July 4th
9:00AM-1:00PM
August 1st thru December 31st
Monday - Friday 9:30 AM-5:00PM
Saturday - 10:00AM-5:00PM
Sunday - 10:00AM-4:00PM
Closed - Christmas Eve, Christmas Day & New Years Day Open New Years Eve 10:00 AM-2:00 PM

Open Labor Day 10:00AM-4:00 pm
Closed - Thanksgiving